Our full-time agents are available when you need them beyond the 9-5 office hours. We live in the areas we serve; therefore, we know the local neighborhoods, ensuring your peace of mind in your home purchase or sale.
Our exclusive matchmaker system assures that you will see all of the homes that fit your family's wants, needs, and budget, thus ensuring that you will find your perfect home!
We have access to over 3,000 properties through the MLS service. Imagine a team of over 125 agents working together to provide you unparalleled service! We assist you in arranging financing, ensuring you have access to the best rates.
Our Internet presence markets your home to thousands of possible purchasers and allows potential purchasers to see your home, insuring your listing gets maximum exposure to the market.
We are committed to providing you with the best in up-to-date information and advice in an ever-changing industry.  Our REALTORS® receive intensive ongoing training and education, which will assist you in making a more informed decision for you and your family's housing requirements.
Our in-office Broker reviews the particulars of each transaction ensuring a smooth sale.
A professional marketing consultant and a strong presence in the "Real Estate on Nova Scotia's South Shore" (published monthly) are sure to attract quality buyers to your home or bring quality homes to your attention.
Our regularly scheduled Sunday Open Houses allow you to view homes at convenient times and provide excellent exposure to potential purchasers.
All of the above make Holm Realty Ltd. one of the most progressive Real Estate Firms on Nova Scotia's South Shore!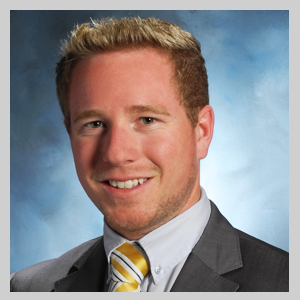 Phone number
Direct: 902-521-4607
Office: 902-543-7437
Fax: 902-543-7668
E-mail
Website
Jay Richards, Owner/Broker
I am a life-long resident of the beautiful South Shore of Nova Scotia, and would not want to live anywhere else. I was born and raised in the Bridgewater area and I have enjoyed growing up here for so many reasons. I love the scenery as much as I love the relationships I have developed over the years. I value staying in touch with those I've developed connections with and am always open to making more. I am, by my very nature, a problem solver. I love to help people realize their dreams.
After attending and graduating from local area schools, I acquired my Business Administration Diploma at NSCC Lunenburg Campus. I continued on to gain my REALTOR® Sales Person License, and then my Broker's License.  I have completed numerous industry related courses and certificate programs. I consider myself a life-long learner and am humble enough to know I will always have something new to master.
I cut my teeth in the housing and development industry. My parents, Sandra Richards and Bob Richards, developed two of the premier land lease communities in Atlantic Canada, Eisenhauer Place and LaHave Heights, in addition to many other housing development projects. The family owned business was always the baby in the family, and got most of the thought and attention. As a young man, I enjoyed everything about it.
I have honed this passion for sales and housing since my first days in the industry; now for over a decade. When I work with my clients, I pride myself on my professionalism, my experience, knowledge and the enjoyment of helping others.  I consider it my personal mandate to insure satisfaction when I assist my clients in making a housing change, because I realize how important this process is to the quality of their lives.
Now, as owner and broker of Holm Realty, I'm able to offer flexibility in commissions and services offered.  As Manager of The Home Centre, your Kent Homes Dream Builder for the South Shore of Nova Scotia, I am also able to provide you with custom built, new manufactured home construction.
I understand and appreciate that when clients are sitting in front of me, they trust me to assist them in making informed decisions about the most important purchase they can make. I take that trust very seriously, and know it has to be earned by everything I do.
I have designed my website with your interests in mind. Drop me a line – I would love to hear your thoughts! I am dedicated to selling your home or finding you that dream home you are searching for. You are invited to browse my website and call or e-mail me with any questions you have about buying or selling a home in the area. I am so gratified to hear my clients say – "Buying, selling, any home, anywhere – "BEST WORK WITH JAY".
Phone number
Direct: 902-527-3029
Office: 902-543-7437
Fax: 902-543-7668
E-mail
Dave Wilkie, Sales Representative
Dave brings to the Home Centre 14 years of experience in the Real Estate industry following a career in education. He has established himself in customer service and satisfaction. As a native of Lunenburg Co. and NS South Shore his knowledge of the area is extensive particularly as it relates to the waters between St. Margaret's Bay and the LaHave Islands.
Through his activities of golf, curling, and sailing, he can offer his client's excellent insight to location of properties that meet his client's recreational interests. Having educational pursuits in Western Canada, Mid and Southwestern USA in addition to New Brunswick and Northern Nova Scotia has given him a perspective to appreciate the tributes to living on NS's South Shore.
Having held Executive positions at the local, provincial and national level of community organizations such as Kinsmen, NS Curling Association and the Canadian Intramural Recreation Association has all lead to his attitude of service to his fellow person.
Dave invites you to contact him with your housing needs and promises to let no stone unturned until you find your dream property. Contact him at 902 527 3029.